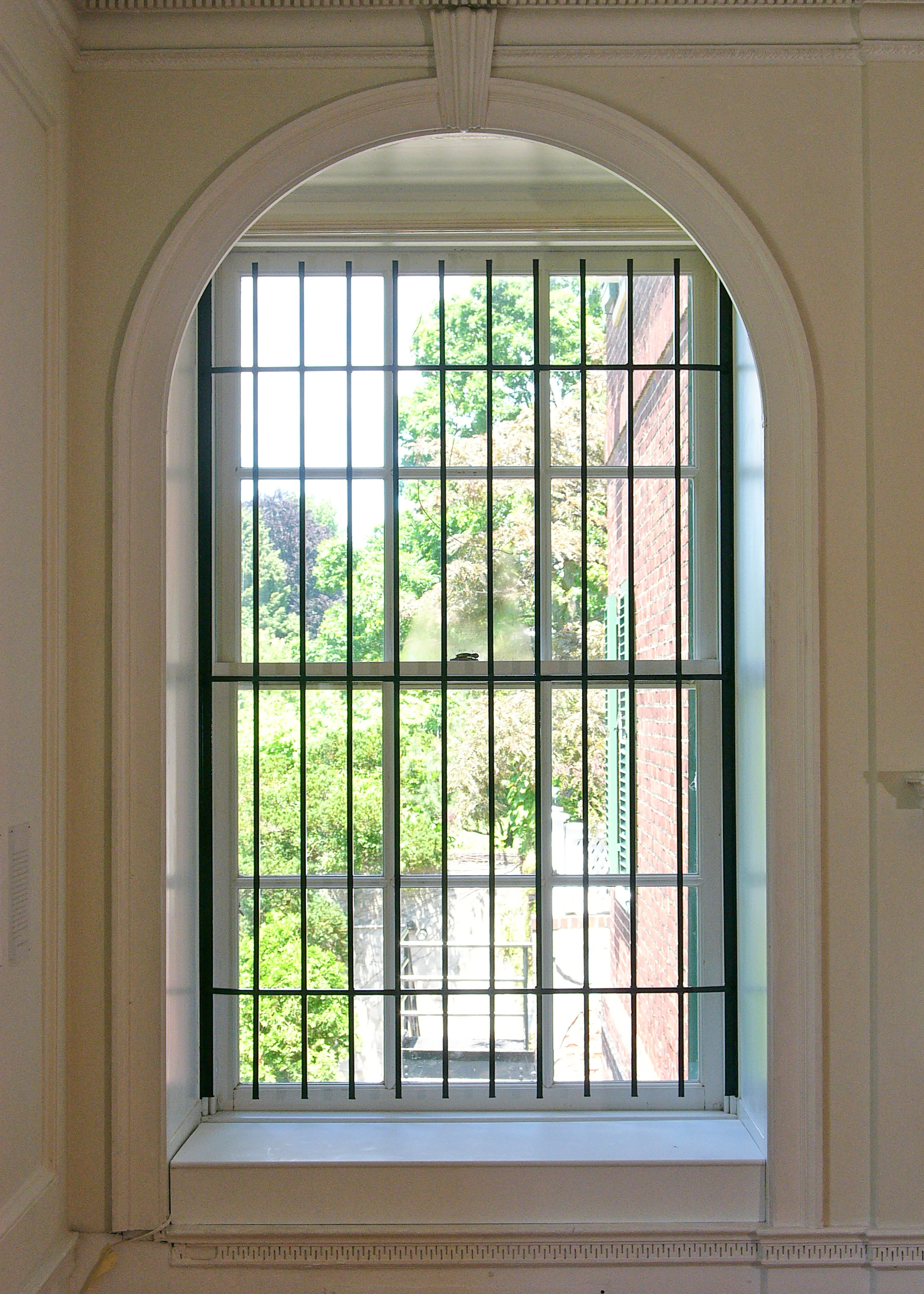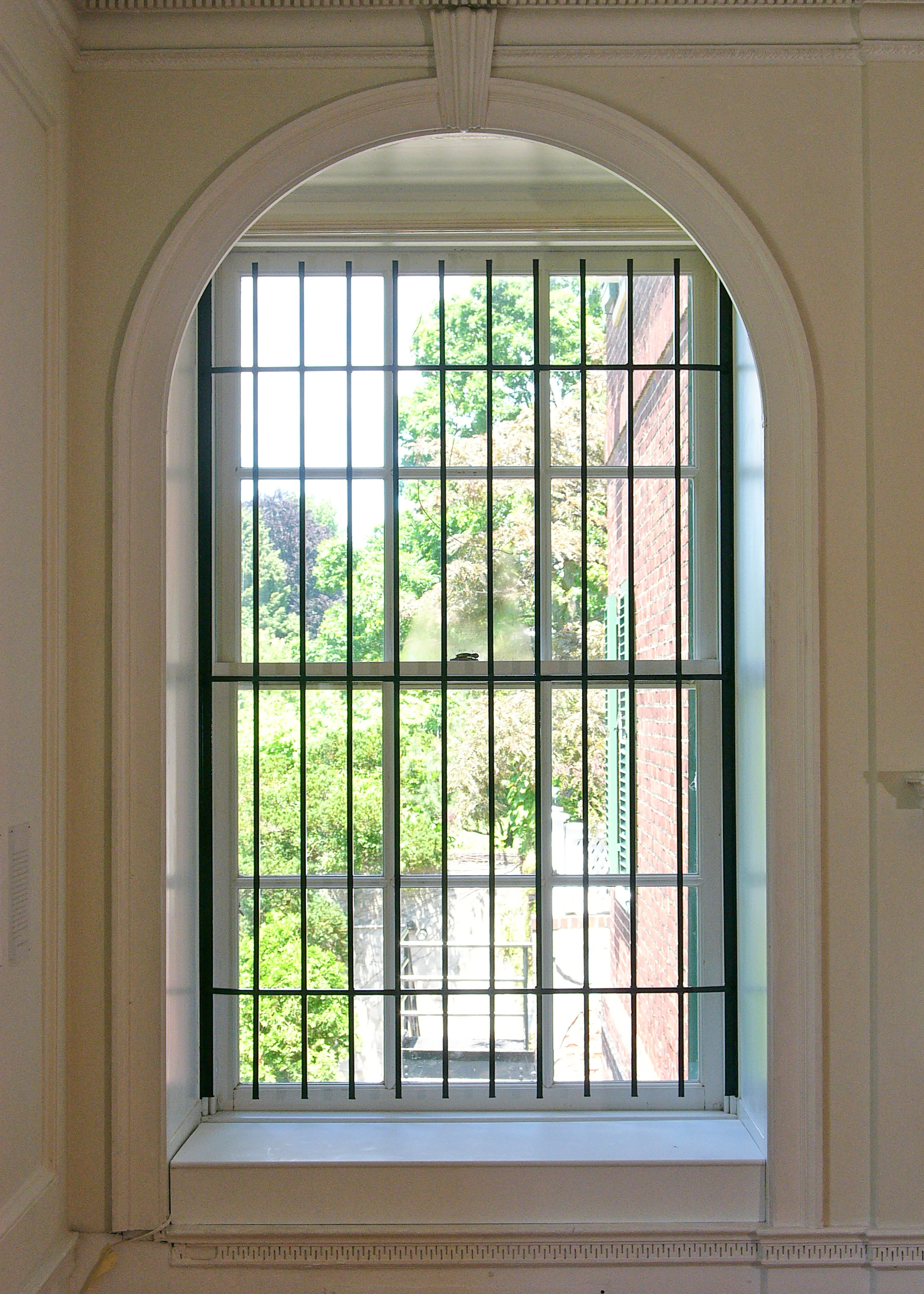 A Closer View, 2007
Sound, steel, wood, paint
85 × 46 × 22 inches
An installation at Wave Hill based on Thoreau's famous night in Concord Jail, which he described in the essay Civil Disobedience:
I was an involuntary spectator and auditor of whatever was done and said in the kitchen of the adjacent village inn—a wholly new and rare experience to me. It was a closer view of my native town. I was fairly inside of it. I never had seen its institutions before. This is one of its peculiar institutions; for it is a shire town. I began to comprehend what its inhabitants were about.
It consists of steel bars installed in a window of Glyndor House Gallery and a digital audio loop of the kitchen at Wave Hill House recorded during a catered event.